Welcome to great roads to ride!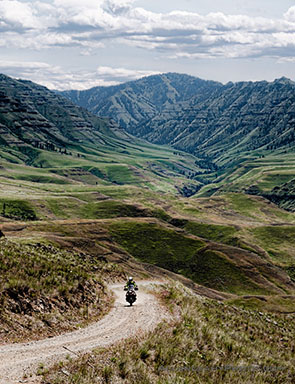 The Log House is the ultimate motorcycle-friendly campground in the northwest.
No matter your style of riding, spectacular motorcycle routes are everywhere in Wallowa County. The Log House is a central point for several great day-rides! If you are touring the northwest by motorcycle, this area is a must-see. Bring your camera!
Some of our favorite paved routes include:
For those who enjoy dirt:
Hat Point, a steep but well-graded dirt road out of Imnaha which ends at a stunning overlook.
Buckhorn Viewpoint offers similar views to Hat Point but is less steep. Zumwalt road has expansive views of the rolling prairie. Watch out for cattle!
We want to make your tour convenient for you, so we provide all motorcycle campers with free soap and a towel for showering.
The Log House RV Park & Campground was an official checkpoint on the 2008 Rose City Grand Tour.